PRESS PLAY>>TO VIEW THIS MONTH'S WELCOME VIDEO
KEN BANKS' BLOG DECEMBER 2017
HOLIDAY BRANDING AT ITS BEST!
Merry Christmas!  This time of year used to be a period when it was a time for retailers and products to showcase their creative skills in communicating their brand.  It was the peak selling season and the time when budgets were increased to try to make your message stand out among all of the great advertising of the season.  Once again this year, the airwaves, websites, mail, and newsprint ads simply aren't that special.  Preprints look remarkably similar to each other.  Catalogues look like the preprints.  Television spots talk more price than spirit and seem to be redundant.  Online messages—ditto.  I have to admit that Target broke through with a creative use of television media this week on The Voice on NBC when they ran short spots with the two voice talents singing a Christmas carol with a Target in the background immediately after the duo sang together on their semifinal appearance show.  Not sure there was much branding, but for those watching the timing couldn't have been better and the interest was at its peak.
However, there still are some great campaigns running during the holiday.  Unfortunately, many of them aren't seen here in the US as some great creativity again comes from the UK and Europe.  Here are some examples of brands that reach out and touch their customers with award winning creative and a message that hits the holiday spirit precisely.

John Lewis consistently sets high standards for Christmas creativity that reflects their unique partnership strategy for their stores and online business.  This year they feature Mox the Monster in a fairy-tale-come-true spot that hits home.  The Beatles' classic tune sets the pace and completes the engaging message.
Take a look by clicking on this link https://youtu.be/Jw1Y-zhQURU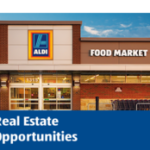 ALDI has been a leader in food retailing in Germany for over 40 years and it's making aggressive inroads in building market share in the US.  The chain has grown to over 1700 stores in 35 states serving over 40 million customers each month in their simple, streamlined stores and product assortments.  Their advertising here reflects that organization but when it comes to branding, the company hasn't exported its creativity as seen in this spot featuring carrots.  Not your most typical Christmas product (unless you're Frosty) but the veggie makes sense in these UK spots. Take a look by clicking on this link  https://youtu.be/UJQG2lqm5ek
M&S (Marks & Spencer) was founded in 1884 as a single-stall retailer that has grown internationally as a multi-channel retailer with 914 stores serving 32 million customers in the UK.  It does it successfully by providing a unique British shopping experience and by tying in with a favorite in Britain—Paddington bear. Take a look by clicking on this link https://youtu.be/KfaSxIkLslE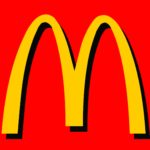 McDonalds may not be the first place you think of when it comes to carrots (yes, carrots again for Christmas…maybe a new trend in the UK) but the company has always set the standard for great campaigns here in the states but this year the US has seen nothing but breakfasts and burgers while overseas the company remembers that McDonald's is the #1 convenient fast food store.
Take a look by clicking on this link  https://youtu.be/XZ2PenyNRjE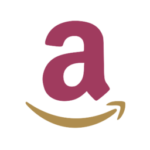 Amazon has more presence (presents?) at Christmas than any retail establishment that I can think of.  The smiling boxes are on everyone's porch daily and the UPS drivers in their golf carts are loaded up in every neighborhood.  Amazon brings those boxes to life this year with singing smiles that drive home the reason why the online company is giving most conventional retailers more competition both with their products and their brand messages.
Take a look at a couple spots by clicking on these links:  https://youtu.be/UUXgMfFfOkY  and https://youtu.be/aYUw95G5lRA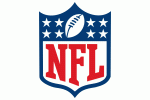 NFL Shops may not be the first place you think of at this time of the year, but their merchandise becomes more relevant as the playoffs near.  Usually, the branding is tied only into the weekly televised games but this year they have a special holiday message that scores a touchdown in my branding offense.
Take a look by clicking on this link https: https://youtu.be/-vZFXI6l52o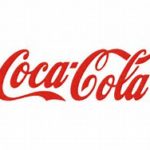 Coke is a part of many Christmas celebrations and gatherings and its awareness continues to grow each year.  This year in Europe Coca Cola gives a whole new meaning to sharing the Christmas spirit not only with your neighbors but good old St. Nick as well.
Take a look by clicking on this link https://youtu.be/ZeTAuvu3U08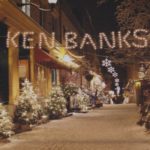 I hope you took the time to click on and watch these commercials.  Not only is it a great example of holiday branding, but they surely will bring the Christmas spirit to you as well.
la