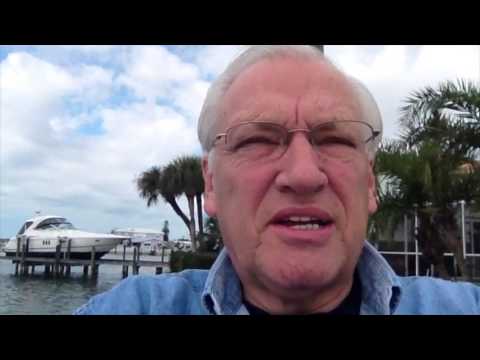 PRESS PLAY>> NOW TO VIEW KEN'S WELCOME VIDEO FOR JANUARY.
At the end of each year I look forward  to several of the reviews done by many news programs of "Hail and Farewell to Those Who Passed Away this Year". Unfortunately, it seems to me that more and more of the familiar names and faces depart every year, but it's always good to look back and remember those who have been a part of our lives in so many ways. For the Banks family this year, we were saddened by an important member of our family for the past 15 years when Winter, our loving Bichon Frise', left us in the fall. She was a part of our family and our grandkids' lives growing up. We think about her whenever we walk in the door. When I do, I also think about my days at PetSmart and how Winter came into our life. It's all about branding…
When I got to PetSmart in 1998, the company's brand was essentially that of a big box, warehouse-type
store for pet supplies. It had dog and cat food stacked to the ceilings, and low prices. But it was much, much more. I joined the company because Sam Parker (founder) and Phil Francis (then CEO) told me during our interview dinner that they wanted to have their customers love their stores as much as they loved their pets. You see, for most PetSmart customers their pets were members of their families—not just animals that lived at their houses. This became the foundation of a brand strategy that we developed and essentially still drives the store's success today. Part of the strategy was to show that PetSmart associates (from the CEO on down to the selling floor) were pet lovers as well. A look at the annual reports revealed not only the officers but also their pets (who shared the official head shots. My family filled the bill. We had a yellow lab that we adopted some 14 years before I joined the company and several other pets along the way. Unfortunately, Cuddles (our lab and family member) passed away a couple months after I moved to Phoenix and joined the company. One of my first orders of business was to let our PetSmart Charities staff know that we wanted to adopt another pup—preferably a smaller breed and a few months later, Winter chose to live with us for the next 14 years.

Everything we did from a marketing standpoint from that point on sought to share this same kind of love for our pets and let our customers that we love them as much as they did. Improving our service, expanding our Veterinary service (now Banfield), expanding our training and grooming services, making more of commitment to pet adoption rather than selling them, helped form the foundation of a brand that really cared for its customers and their families. The stores were remodeled with graphics and a lower profile to make it more of a special pet place and less of a warehouse. Focus on the services complemented the wide assortment of food and treats. The strategy worked and the company has grown into one of the top specialty operations in the country.
 Click HERE to view the original PetSmart commercials that kicked off the branding in 1999.
You see, it was all about building a relationship with our customers…and their pets. Once that became a priority, market share and brand preference grew at a consistent and profitable pace.
That's what more retailers need to remember. In between all the sales and promotions, there must be relationship building that starts at the top and works right to the floor (on online). Without the relationship, there is no brand. Without a brand, it's just another store.
CONGRATS TO THUNDERBIRD.
Yesterday, my alma mater, Thunderbird Graduate School of Global Management, officially became part of the graduate school of business at Arizona State University in Tempe.  This is a great move for both schools that will enable Thunderbird to continue to educate marketers in global markets all over the world while expanding the expertise and outreach of ASU's increasingly respected graduate program.