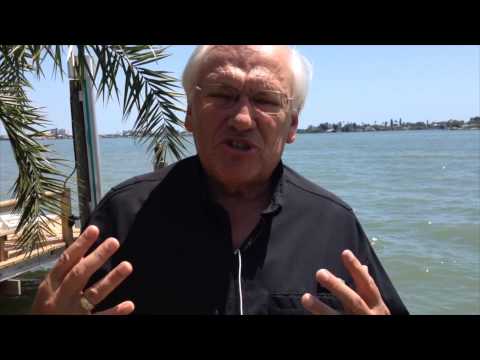 PRESS PLAY>> NOW TO VIEW KEN'S WELCOME VIDEO FOR THIS MONTH.
I recently was interviewed by Terry Brock for his monthly marketing blog and  The Business Journals online to discuss the hot topic of the Customer Journey . If you search it on Google, you'll find several resources for the Customer Journey and how to map it. In fact you can view at least 10 graphic images of these maps on how the customer goes through the purchase process. Depending on which source, you'll find up to 10 steps in the map which the customer and the marketer must take to determine the purchase and then what it takes to become a loyal customer.
(CLICK HERE to view a typical "Customer Journey Map. )
There are several articles and links that walk you through the process which most of the trade articles say is the new way of looking at the customer purchase dynamics. However, after reviewing many of them, I believe that these "maps" are nothing more than the same steps and principles that I have learned over the years for developing a successful brand. Simplified, they follow the branding process that Robyn Winters and I outlined in detail in our book: BrainBranding. Activate the Brain. Stimulate your Brand. (available on Amazon and Kindle.) In the book we outline a five step process which guides a marketer in effectively escorting their customers through the Journey to a successful brand and increased market share. Briefly, these five steps are:
1. Create Your Vision: The first step in the customer journey is becoming aware of your product or service. This really starts with you and your company. You need to figure out why the customer would be interested in your product or service in the first place. What makes it different? Why should I be interested in learning more about it? As you develop your brand strategy and options, remember to ask what is going to keep the customer coming back.
2.Conduct research: You really need to know what's happening in the marketplace with the customer. Who is the competition? What makes the customer chose one brand over the others in your category? What is it that your brand does that differentiates you from the competitors? What is your value proposition and is it enough to get the customer interested to try you out? Understand the data and statistics to find support for your brand position. What's the history of the brand and what is its sustainability? These are the facts that the customer will look for to determine if their journey is worth the effort.
3. Communicate the emotional value to the customer: Too often marketers go to this step first and (usually at the urging of their new agency) create an advertising campaign before they really know what they should say or what the customer wants to hear. You need to create feelings for who you are and why you should be part of their journey. They want to know "what's in it for them". This is the "heart of the brand" where you can create positive feelings toward your product or service. This is where you build immediate interest and long-term loyalty. This is where you establish "who" you are not just "what" you are and build a relationship that can endure. And you must continue to do this consistently and respect their intelligence. There is no place for "dumb" commercials and ads anymore.
4. Construct a plan: Take all three of the first steps and you have the foundation for a plan that will insure brand success. It's your blueprint for organizing a brand strategy and all the elements necessary to compete. It provides the structure to develop a viable marketing plan and a business plan that can make it profitable. It also will enable you to sustain the brand for the long run, so that you can endure increased competition, changing market conditions, and more diverse customer segmentation. This is where you determine your position in the marke
5. And finally (but really what you must do before you ever go to the customer in the first place) Live up to the brand everyday: Too often marketers rush to brand themselves to the customer before they make sure that their own organization (often the people who represent the brand) really understand what they are all about and how this is different than it was yesterday. In my retail days, I hate to admit that many times our video or promotional newsletter arrived just a day or two before the new branding campaign launched in the media. We know that it takes weeks or months to build a brand position with the customers and yet we give our own staff 24 hours to thoroughly understand why those customers' expectations may be changing.
These are condensed steps to what we sometimes take several months to put into place, but I believe they cover the "Customer Journey" completely so that their purchase behavior becomes a round trip to your brand on an ongoing basis.
To read the article by Terry Brock in the Business Journal CLICK THE LOGO>
If you 'd like to view Terry's interview with me about the Customer Journey,