Ken Banks, A Brand Consultant and Marketing Speaker, with Expertise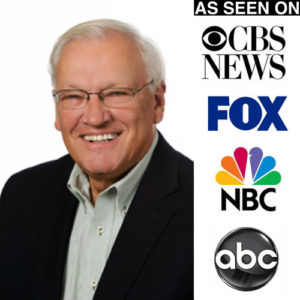 Ken brings over 30 years of retail marketing experience to his consulting and presentations business Ken has focused on helping retailers, media organizations, trade organizations, and advertisers develop strategies and programs to better position themselves with today's changing customers. He has made it an imperative that marketers recognize the importance of including the company's people – both on the salesfloor and in support functions—as the critical element in the successful brand strategy.
Additionally, he continues to be in demand for speaking engagements on a variety of marketing and advertising topics at major meetings and conferences around the country.
EXPERIENCE:
Ken has recently had assignments as head of marketing for Levitz Furniture in Woodbury, NY, SinoFresh Inc, Englewood, FL, and EVP—Account Management Director at Doner Advertising in Southfield, MI. These assignments came directly from his consulting business. Ken has also been President of Fahlgren Benito Advertising, the Florida division of Fahlgren Advertising agency where he directed the offices in Tampa, Orlando, and Ft. Lauderdale with accounts such as State of Florida Tourism, Florida Cadillac Dealers, Beall's Outlet Stores, the Tampa Tribune, and McDonalds.
RETAIL EXPERTISE:
Ken spent over 23 years in retail marketing as the head of marketing for PetsMart, the 500+ pet specialty chain, Circuit City Stores and for the 2800-store, Eckerd Drugs chain. He also spent time in merchandising and department store operations with Dayton-Hudson and Robinson's Florida before moving to the marketing side of the business. Earlier, he spent a couple years on the agency side with Doner, working on several retail clients like Venture, May Co. (LA), Foley's, Wickes, Pic n Pay Shoes, Gold Circle, and Giant Foods. He developed his marketing expertise early on in brand management with Procter & Gamble on Folgers Coffee.
MORE BACKGROUND:
Ken is a graduate of Wayne State University in Detroit with a BS in Marketing. He has his masters from the American Graduate School for International Management (Thunderbird) in Phoenix in 1968. He served in the U.S. Army in Germany from 1969-1970.
RECOGNITION:
For Ken, creativity has always been a priority, which paid off with Advertising Age Award for top TV retail commercial, Clio finalist twice, Retail Advertising Conference awards for both radio and TV, and National Association of Drug Stores awards. His essays have been published in retail books from ICSC and RAMA, as well as in the Arthur Anderson Retailing Issues Letter. He is a contributing author of the book, Marketing Magic (Insight Publishing). He is past vice president of the Tampa Advertising Federation; winner of the AAF Silver Medal; and serves on the executive committee of the Retail Advertising and Marketing Association in Chicago. He received national recognition with his induction into the Retail Advertising Hall of Fame (1990) and the award of the Television Bureau's first national award for Innovation in Retail Television Advertising (1994).