PRESS PLAY>>TO VIEW THIS MONTH'S WELCOME VIDEO
A 2-MINUTE DRILL ON BRANDING
I've always been a big football fan. In high school, Friday nights were football game nights.  Later, I became an avid Michigan and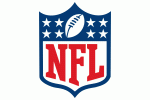 Michigan State fan (Wayne State was no football power).  I became a Detroit Lions fan early on and can remember listening avidly to their last NFL Championship team in 1957.  Later on, I was a charter season ticket holder for the Tampa Bay Buccaneers and went to every game for 13 seasons until I got tired of losing.  Now…not so much.  Like many others around the country I'm not addicted to NFL football or college football anymore.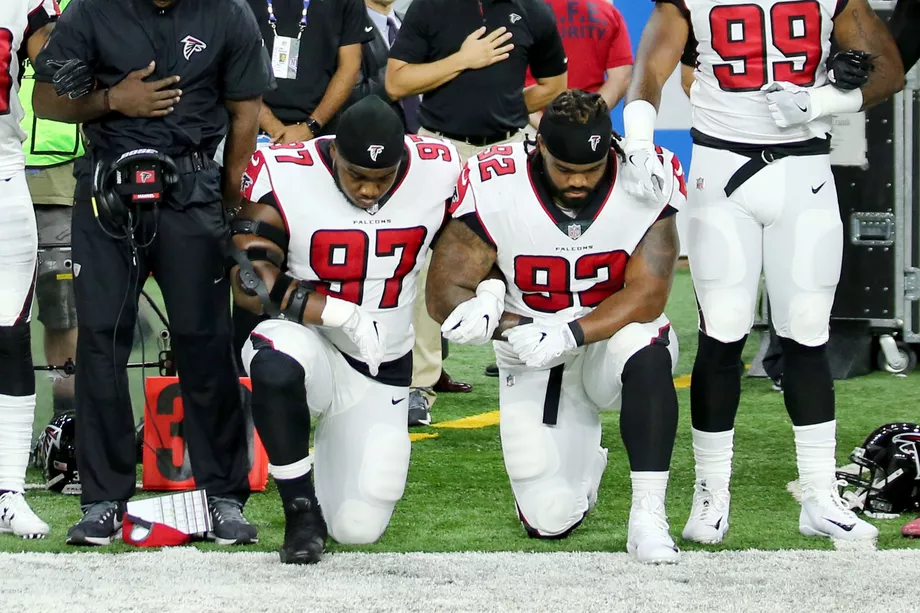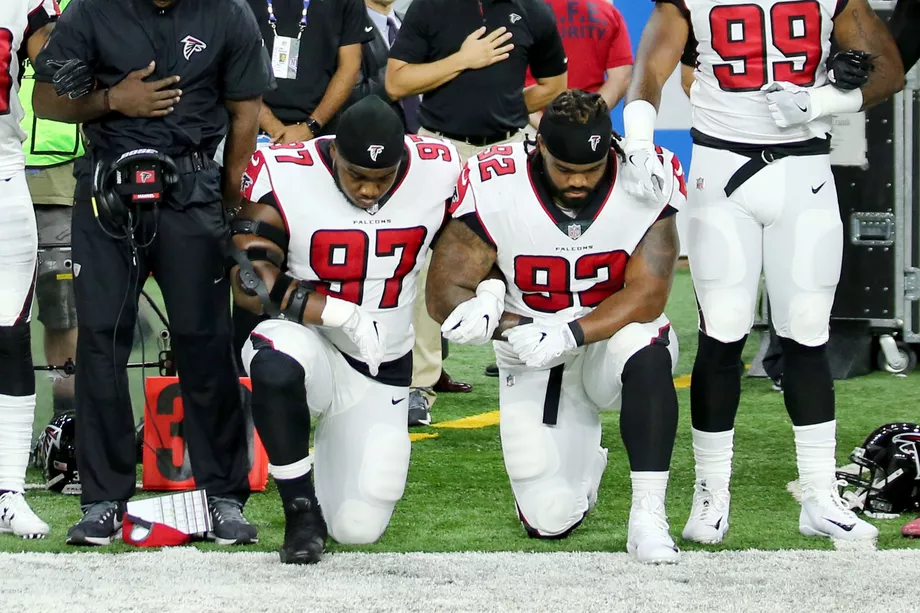 What has happened to the NFL that makes millions lose interest.  I think it's a lack of effective branding.  So far this year, television ratings for the NFL broadcasts are down 6.8% from last year, and 2016 was down 8% from the previous year.  Many believe that this year's sideline protests against our flag and country are the reason, and I agree that it is a contributing factor.  If the media hadn't been so infatuated with providing more coverage to the kneeling instead of the playing, I suspect it wouldn't have been such a big deal, but I don't think it would have helped the ratings or attendance.  The fact is the NFL brand is boring and  (like Major League Baseball and the NBA )the prospects for growth or a return to the glorious days of yesteryear is not likely.
So, what caused the decline in interest?  Let's start with over-exposure.  As the league added more coverage to collect TV revenue with Thursday night games, Saturday games (near the season's end), Monday night double headers, Sunday night games and early broadcasts from London, the fans are getting bored.  The increase in free agency and career ending injuries have made the rosters so temporary that the loyalty of the fans to the players has all but disappeared.  Gone are the days of the Steelers who won 4 super bowls with basically the same lineup on the field every year.  Even today's perennial champs, the New England Patriots, have done so with the only constants at QB and coach.  Fans like to identify the players as people not just numbers or end zone celebrations.  They want winners and they want to know them on a more personal basis.  The dedication to Sunday game watching in the fall has diminished as players move more and touchdowns become less attractive.
And this lack of interest starts early.  If you've been to a high school football game recently, you can see that about the only fans are family members and very few students who aren't on the field.  Away team fans don't even bother to come unless it's a state championship (or it's one of those towns that have nothing but Friday night high school games to catch their interest).  On the other hand, go to one of the soccer complexes on a Friday night and catch one of 6 or 7 games in progress with kids from age 3 to 13 and more than soccer moms in attendance).  On a Saturday, the club soccer teams take over and again loyal fans make treks all over the state or metro area to catch the games.
Football has long benefited from the free coverage in the media and it continues to dominate the sports channel dialogues.  However, the brand is suffering from increased head injuries, protests, contract hold-outs, drug suspensions, and spouse or child abuse by several players.  All of which turn off the once rabid fans who made the NFL a cult brand for many years.  I still watch the home team games on Sunday (or whenever they are on.  However, I (like most former fans) haven't been to a game at the stadium for several years now.  It's simply too much hassle for such a time investment (and money too).  The key is for teams to identify more with their communities and to encourage kids to watch more games and play more touch or flag games in the neighborhood.  I'm tired of hearing "It's just a business".  It should be more of a sport that identifies with the home team and its loyal fans.  Just like a successful brand, fans (customers) must have a positive relationship with the product or service.  Football needs to recognize this soon.
HAPPY THANKSGIVING.  It's a great time to be thankful for many things—including great marketing.  Publix food stores does it again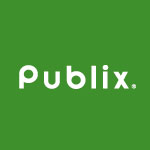 with an award winning spot on the importance of family at this time of year.  Take a look:   https://youtu.be/5ztNg7-fxR4