PRESS PLAY>>TO VIEW THIS MONTH'S WELCOME VIDEO
BUILDING A GREAT BRAND…BRICK BY BRICK!
I've always been a big fan of LEGO's.  I enjoyed helping my kids put together all kinds of LEGO kits and models.  Then, the grandkids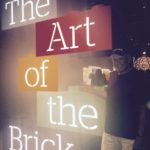 brought even more elaborate and intricate models.  I am fascinated by the LEGO stores that I've visited here and abroad, and recently enjoyed visiting LEGOLAND near Orlando.  I particularly was amazed at the creation of major US and Florida cities at the park which were completely made out of millions of LEGO bricks.  So, it shouldn't be a surprise that when a LEGO sculpture exhibit (The Art of the Brick) came to Tampa, we had to see what sculptor Nathan Sawaya could do to add magic to these simple bricks that have been the same since 1932.
Sawaya's quotes which were placed throughout the exhibit and on some of the individual sculptures were as interesting as the art
themselves.  His description of the exhibit describes his motivation very well: "This exhibition engages the child in all of us while at the same time highlighting sophisticated and complex concepts. Chances are you probably don't have a slab of marble or a ceramic kiln at home.  But I bet you have some LEGO bricks.  You can say that again, Nathan.  We find one or two quite frequently around our house and enjoy putting them together as much as the kids.  I've also been fascinated by the LEGO brand for years and how it manages to endure and thrive from one generation to another.  It has also grown to a $2.1 Billion brand that is now the world's largest toymaker by revenue.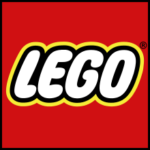 Founded in Denmark, the word is derived from the Danish words "lego godt" which means play well.  I also can come from the Latin "lego" meaning "I put together" and marketers can certainly recognize that this brand plays well in the competitive retail market place and that they have put together a brand strategy that endures and continues to grow surpassing brands like Mattel as an all year/all ages brand.
The brand has expanded into the retail world with 36 stores in Europe and over 90 in North America.  There also is another in India and

Asian expansion will soon follow.  To reach even more potential customers (and creative sculptors) the company has five LEGOLAND amusement parks in its home city of Billund, Denmark, Carlsbad, CA, Winter Haven, FL, Windsor, England, and Gunzburg, Germany, which are operated by Merlin Entertainment.  We found the park to be fascinating and enjoyed staying at the LEGOLAND Resort Hotel which brings the brand alive not only in the rooms but throughout the property.
LEGO has followed the lead of Hallmark of taking its brand to Hollywood and has made the bricks and their interchangeable characters the stars of animated moves that have been very successful and continue to build the brand both among children and adult audiences as well.  Click on these links to view a couple recent LEGO commercials:  LEGO City:  https://youtu.be/G7W1-R8L1to   and Ninjago Movie:  https://youtu.be/A81QT9GlQ54
What has made LEGO such a successful brand is by sticking to its basic founding product and creative premise while constantly updating it to current trends and interests.  Then, reaching out to its customers in new and different ways to add to the experience of the brand and the fun it provides.