PRESS PLAY>>TO VIEW THIS MONTH'S WELCOME VIDEO
THE BRAND IS…AN EMOTIONAL CONNECTION!
I always enjoy attending the National Speakers Association Annual Convention. Not only is it educational and inspiring for those of us who speak professionally, but I'm always impressed at how the principles of talking to an audience is in total sync with branding to customers. The importance of a relevant message, well-prepared, and on-target is critical in an effective, creative presentation. The same holds true with branding a product or service to the right target customer.
One of the critical steps is to make sure that you create an emotional connection with your audience/customer. I always make the point in my branding presentations that unless you have a relationship with your customer, you have no brand. Seems simple and yet it's so often overlooked as marketers seek to gain or create market share. Walking through some of the few remaining shopping malls verifies this premise as one can pass by store after store without having any emotional feelings (or awareness for that matter) for the store and the products it sells. Many chains believe that all is necessary is to have a prime physical location, a robust website, a mobile app, and product to sell in order to capture market share. That's why so many of the chain stores in the country are downsizing or disappearing all together. They failed to realize that they have to communicate effectively with their customers in a language that builds a relationship that endures. Bill Bernbach, the advertising agency legend, identified this when he said that "If you stand for something, you'll find some people for you and some people against you. If you stand for nothing, you'll have nobody for you or against you." It's critical to establish who you are (the truth of the brand) and why your brand will enhance a customer's life or well-being (the heart of the brand).
As I look at chains like Sears, Circuit City/HH Gregg, Rite Aid, Kmart, Limited, Rue 21 and many others who will soon be forgotten completely, it becomes more apparent that what these brands lack is simply being a brand—they never cultivated a relationship that resonated with their customers. Dr. Leonard Berry of Texas A&M pointed out that you should ask the question "If my brand were to disappear tomorrow, would anyone notice?" If the answer is "probably not", it's likely that there never was an emotional connection with the customer in the marketing communications, the experience, the service.
That's why it's so critical to constantly reach out to the market and gauge the way customers (potential and existing) feel about you and adjust your messages accordingly to insure they will indeed miss you if you leave. Examples of brands that have always done well in communicating the TRUTH and the HEART of their brands are: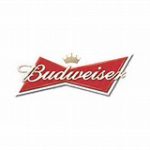 Budweiser—while being challenged by the craft brew craze, Bud keeps communicating in a way that pulls at the heartstrings or the funny bones while still emphasizing its King of Beers positioning. Check out their latest epic spot by clicking on https://youtu.be/huQrvmrJbXk for the best Independence Day message this year.
Hallmark is in the emotional connection business. So, it's not surprising that the company also has a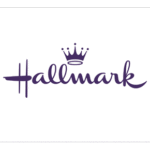 reputation for marketing that connects as well. Through its Hall of Fame movies, the Hallmark Channel and other specials, the company lives up to it "when you care enough to give the very best". Check out one of their best spots by clicking on: https://youtu.be/7-eYeiQn5YU.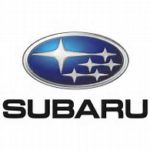 Subaru has differentiated itself from the other car companies recently with its love campaign. While most other carmakers are shouting about factory rebates, dealer incentives, and "name the brand"-a-thons, Subaru has identified the important events of our lives and how our car is a part of them. Love the family, love the car. Check it out at: https://youtu.be/b_O4CeZ7cmU
Publix is not just a grocery store. To most families in Florida and now the Southeast states, Publix is part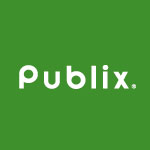 of our lives. Where shopping is a pleasure is not just a slogan with a company that goes out of its way to give excellent customer service, clean, organized stores, and messages that hit straight to the heart (while still promoting good prices to compete with Walmart). Here's one of their best: https://youtu.be/12bw00SoHOE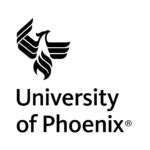 University of Phoenix has grown to one of the largest educational institutions in the country by not only giving access nationwide to its online programs and courses but also by understanding that many people in the workforce would like to improve their current status in life by gaining more education and a specialty. The marketing doesn't just state that they have classes and graduates, rather it inspires its prospective students to use their brain and make life more meaningful in the process. The result is stimulating their brain by communicating with their heart.
Click on this link to view one of their messages:https://youtu.be/UabtBNRAc14 
These are just a few of the companies that know that it's the emotional connection that strengthens their brand position by really "standing for something".