PRESS PLAY>> NOW TO VIEW THIS MONTH'S VIDEO FROM KEN
As I discovered more than once, breaking away from the corporate world and going independent can be exhilarating and exciting—as well as risky. In branding, it often makes sense to split off a successful (or struggling) brand to breathe new life into the marketing and create that same exhilaration within the organization to sustain growth in market share. Standing at the battlefields of Culloden in the Scottish Highlands recently, it was interesting to learn more about the drive for independence by the Scottish clans in the 18th Century and which is now being revived in the UK.
Sometimes, a brand gets caught up in the internal competitiveness of a major CPG corporation and even though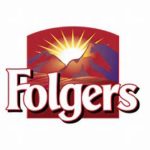 it's successful, the time comes for a change of venue and management. My first marketing position was in brand management with P&G where I worked on the Folger's coffee brand. Folger's had the #1 share in all its markets at that time and I worked on some fo the plans to take the brand national within the next 5 years. The growth continued and Folger's became the top grocery brand and sustained its growth even as new concepts like Starbucks or aggressive brands like Dunkin' started to capture more of the coffee drinking market share. Eventually, as they have done many times, P&G spun off its coffee business (this time to Smuckers) and it continues to grow and maintain its position as one of the top promotional, traffic-building brands in the country. With all the change, however, Folger's marketing has maintained its consistent, quality messages built on flavor and aroma (from those "mountain grown" beans) and is still one of the top brands in any category today. Its marketing has been refreshed many times, but it has stayed true to its loyal customer base by making it "the best part of waking up" again and again.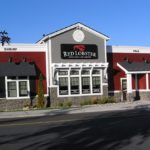 Red Lobster is another brand that was actually the original brand for Darden Restaurants back in the late '60's. Red Lobster was the original chain of moderate seafood restaurants and continues to grow with marketing featuring product shots that still whet my appetite whenever a TV spot airs. As the company grew with other brands like Olive Garden, Seasons 52, Longhorn Steaks, and Capital Grille. Darden decided that Red Lobster whose growth had stagnated would be spun off and eventually bought out by Golden Gate Capital. Now the brand has been refreshed with new management, a new store prototype modeled after New England fishing towns, updated menus, and a consistent marketing campaign that still features the food, yes the food, presented in mouth-watering spots and messages that have revitalized the chain and the brand.
There are many other similar examples and it isn't always necessary to break away from the parent company to revitalize a brand. Nor is it a good reason to simply fire your ad agency and hire a new one just for a different point of view. However, it does makes sense to encourage new, independent thinking that will question the past while bringing some perspective to what customer thinks about your brand and your competition.
While, we may not have to roll over the market like Mel Gibson in "Brave Heart", an independent viewpoint can often bring more market share and excitement to your brand.