PRESS PLAY>>TO VIEW THIS MONTH'S WELCOME VIDEO
Season's Greetings from Cincinnati, Ohio.  Being back in the Queen City on the Ohio River, brings back memories of my first career job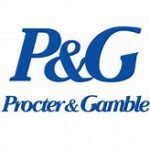 in brand management on Folger's Coffee.  Back then, going to work at P&G was comparable to getting your doctorate in marketing and the strong foundation for a career in branding.  One of the first things I learned was that SHARE OF MARKET was the most important measurement of a brand's success.  In my time on Folger's, we never looked at a sales report like I did when I moved to retail a few years later.  It was all about share and analyzing Nielsen reports every other month by market, by brand, by product and then analyzing what we did that worked to improve share or what the competitors did to take away share.  Did a special promotion work?  Did a change in campaigns have a positive effect? (Although we never change our ad strategy in my time there.)
Looking at all of the holiday campaigns that have broken this past couple weeks makes me wonder whether anyone is watching their market share or is all about the next big promotion.  I've talked about Black Friday the past few years, and I won't waste any time going into that debacle.  Nor will I spend any time lamenting the thick sale inserts in the Thanksgiving day newspapers which have less readership than the papers themselves these days.  Rather let's look at a couple examples of companies that still believe that the key to holiday sales is to make this time of year truly special and that visiting their stores is a special experience.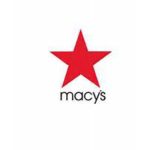 Macy's continues to run its BELIEVE campaign for the ninth straight year and it's better than ever.  If you've been reading my blogs for a while, you know that I'm not a big fan of any department store marketing for quite some time.  However, Macy's still has a commitment to making its store an important part of their customer's holiday season.
The benchmark of the campaign is its Make a Wish program where the company donates a dollar for each letter to Santa that's mailed at
special store mailboxes. Yes, Virginia, they're doing it again and it's just as special as the first year with driving home the true meaning of Christmas giving and benefiting the community at the same time.
But that's not all that makes Macy's special during the holidays. Of course there is the annual Thanksgiving Day Parade which continues to be must viewing every Thanksgiving morning around our house and millions of others around the country.  Still a tradition that makes the store special.  Then, there is their Macy's Santa Land in select stores that warrant a special trip by families who could easily go to the mall nearby, but there's nothing special about that.  In Philadelphia, Macy's continues the city's 50-year tradition of the Christmas Light Show with tree lightings and story-telling. In Chicago, there's Breakfast with Santa throughout the holidays while in Dalls, Texas Montly teams with Macy's for a Holiday Fashion Party on Friday, December 2.  Add to these events, New York's Holiday Fireworks Spectacular, Philadelphia's Dickens Village,  San Francisco's Winter Walk Holiday Entertainment on Union Square,  New York's Holiday Window Unveiling, and a Hanukkah Celebration as well.

In short, Macy's gives us a reason to make the season special besides their one-day sales, 12 hour sales, holiday specials, etc.   It's all part of the Macy's Brand that would hold true for any major department store as was the case in Christmas's gone-by.    Let's hope this tradition continues!
There are other companies that have the Christmas spirit as well.  Subaru's LOVE campaign compliments their ongoing brand strategy and helps them stand out from the other car companies.  Bass Pro continues its Santa's Wonderland which brings in large crowds every day to the store for more than just good gift ideas.    By adding special events to the Christmas advertising not only builds traffic but also enhances the brand all year long.
Have a Merry Christmas!